At Timberlands Dental Care, our Red Deer family dentist Dr. Phil Henriksen can treat complex oral and dental health problems with full mouth restorations.
---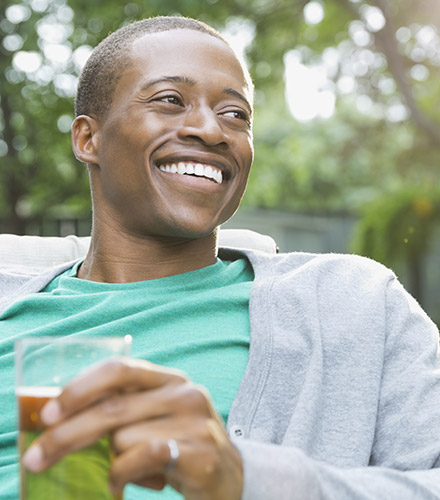 Due to the complex nature of our mouth, it's possible to suffer from any number of oral health problems.
Common oral health and dental problems include:
Surface stains
Gaps between teeth
Crooked teeth
Fractured teeth
Gingivitis and periodontitis
An infected dental pulp
Missing teeth
---
To correct such issues and improve your smile's appearance, Timberlands Dental Care is happy to offer full mouth restoration services for you and your loved ones. Our full mouth restoration services use a variety of restorative and cosmetic dental solutions to fix dental issues and help your smile to reach its full potential. Our full mouth restoration treatments include non-metal fillings and dental crowns, dental bridges, Invisalign® invisible braces, orthodontics, wisdom teeth extraction, root canal therapy, non-surgical gum therapy, dentures, porcelain veneers, and dental implants, to name a few.
We also offer a wide selection of amalgam-free dental solutions which allow us to restore your smile without metal or mercury.
Since each person's case is unique, we will create a full mouth restoration plan according to your specific needs.
« Go Back