At Timberlands Dental Care, our Red Deer dentists provide root canal therapy for patients who are experiencing pain due to an infected tooth.
---

Do you have any tooth pain? If so, it may be infected.
An infected tooth is painful and may require root canal therapy to treat. At the core of each teeth is a thin strand of soft tissue called dental pulp. It is highly sensitive since it is made up of blood vessels and nerve endings. The role of it is to keep the tooth healthy and functioning during the tooth's developmental phase. However, if a tooth has sustained a serious injury or heavy decay, it can cause the dental pulp to become infected which jeopardizes your tooth's well-being.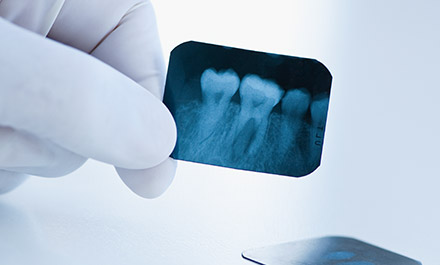 What is a Root Canal Therapy, and how does it work?
To save the tooth from being extracted, we will perform a root canal therapy. The procedure involves making a small opening in the tooth to access the diseased dental pulp. Our dentists here at Timberlands Dental Care will remove the dental pulp and clean the inner chamber which houses it. Once the inner area has been completely cleaned, it is refilled with filling material and the tooth is sealed again. A dental crown is often placed on top of the tooth
To minimize any discomfort that you may feel, you will be provided with an anesthesia to numb the tooth and make you as comfortable as possible. In some cases when the patient is extremely anxious, we are able to provide you with a dental sedation as well. 
If you have severe tooth pain or any other dental emergency, don't wait. In addition to root canals, we offer personalized emergency dental services for you and your loved ones.