At Timberlands Dental Care, our Red Deer dentists provide TMJ (TMD) therapy for patients who are experiencing jaw pain symptoms.
---

You don't have to suffer anymore with TMJ/TMD, we can help!
If you have ever had your jaws lock up or difficulty opening your mouth, there's a chance you may have TMD (Temporomandibular Dysfunction). TMD is a common condition that occurs when the TMJ joint that lets you open your lower jaw becomes impaired.
Causes for joint impairment:
Injury
Stress
Bruxism (which can cause teeth grinding and clenching)
And also genetics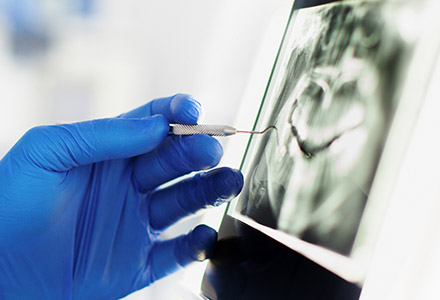 TMD symptoms:
Causing your jaw to get locked up
An inability to open or move your mouth in certain positions
Teeth grinding or clenching, especially at night while sleeping
Pain in the jaw, neck, face, or shoulders
Ear impairment which could include hearing loss or ringing
Daytime tiredness due to a poor night's sleep prior
Headaches and migraines
Due to the varied nature of TMD, the treatment plan we will develop, will be specific for you. For this reason, you will have to come in for an examination to allow us to determine the cause of your symptoms. Depending on it, we will devise a treatment plan appropriate for you.
For example, TMD pain due to nighttime teeth grinding/clenching can be resolved with a stabilization splint keeping your jaws relaxed and teeth protected while sleeping. However, TMD caused by bite imbalances or overcrowding may be treated with orthodontics.
If you have TMD pain and are looking for an effective and personalized treatment plan, Timberlands Dental Care in Red Deer can help.