At Timberlands Dental Care, our Red Deer family dentist offers professional teeth whitening services to remove stains from your teeth and brighten your smile.
---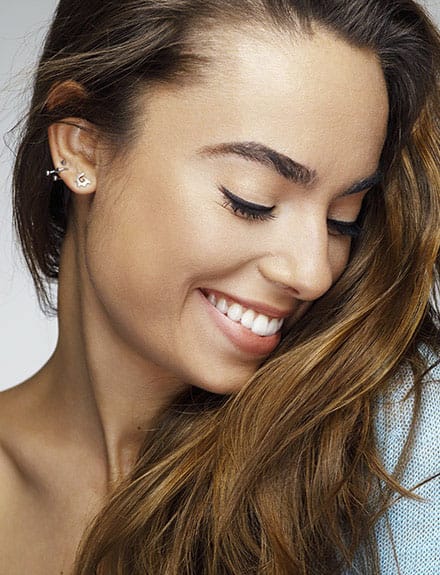 Stains can cover your teeth and affect your smile. Our professional teeth whitening services can brighten your teeth by up to 8 shades in only one session. How is this possible? The secret is the amount of hydrogen peroxide that is contained in our whitening treatment. Hydrogen Peroxide is the key ingredient that removes surface stains and increases the brightness of your smile. Since our whitening solutions contain higher amounts of hydrogen peroxide, we can create whitening results in only one session.
---
Our teeth whitening and tooth bleaching solutions can be done in two main options: in-office and home whitening kits.
---
Our in-office treatment involves placing a bleaching gel on your teeth and leaving it on for approximately 15 minutes at a time. During this time, the gel works quickly to lift surface stains. This process is repeated 2-3 times until your smile is the shade of white you want.
Not able to come by our office? Whiten your teeth from the comfort of home.
Another tooth whitening option that we provide is home whitening kits. Each kit comes with a custom-made mouth tray that is designed specifically for your teeth as well as bleaching gel. After wearing the gel-filled mouth tray for a short time every day, you should start to see a brighter smile in a few days.
If you are interested in teeth whitening, call our office today.
« Go Back